Life
22 Star Wars Dog Costumes To Give You A Geekgasm Before May The Fourth
Let's face it. If you're as big of a Star Wars fan as I am, you don't need an excuse to put your dog in a Star Wars dog costume. May the 4th? Obvi. Halloween? Of course. Every Friday night? LET'S GET WEIRD. For nerds, geeks, Force-o-philes and Browncoats, dressing up doggo is all of the fun of a far out party, with none of the social anxiety. It's a win!
Star Wars costumes for dogs are readily available through Amazon, Etsy and Target. But if you're handy with a sewing machine, why not get inspired by these 28 stylish Star Wars dogs and make your own? And seriously, if you do, please reach out to me in the comments and share your own Star Wars dog costumes! Now...cue the brass!
1. Banthapug
There's something about the hairy waddle of the fictional Bantha that has 'Pug stuff' written all over it! And of course, there's that flat face shared by both creatures! Chubbs The Pug is quite the cosplayer, nailing several Star Wars looks over time. Follow him on Facebook for endless cutness!
2. Chewbacca Dog
This Chewbacca dog has mastered the art of Cosplay without a costume. True talent!
3. AT-AT Star Wars Dog Costume
This pup's outfit is a serious testament to the power of DIY! But as it's rather restrictive, perhaps break it out in short bursts for the sake of your poor pooch!
3. Darth Vader Dog Costume
"I find your lack of Pup-Peroni...disturbing." This Darth Vader dog costume is perfect for the sweet Sith in your life.
4. Princess Leia Dog Costume Carrie Fisher was a devoted dog mom, as evidenced by her amazing relationship with Gary Fisher, her French bulldog. Star Wars fans will celebrate her life for as long as they live, and if paying homage means dressing up doggo, Carrie would understand.
5. Darth Vader Dog Costume Part Deux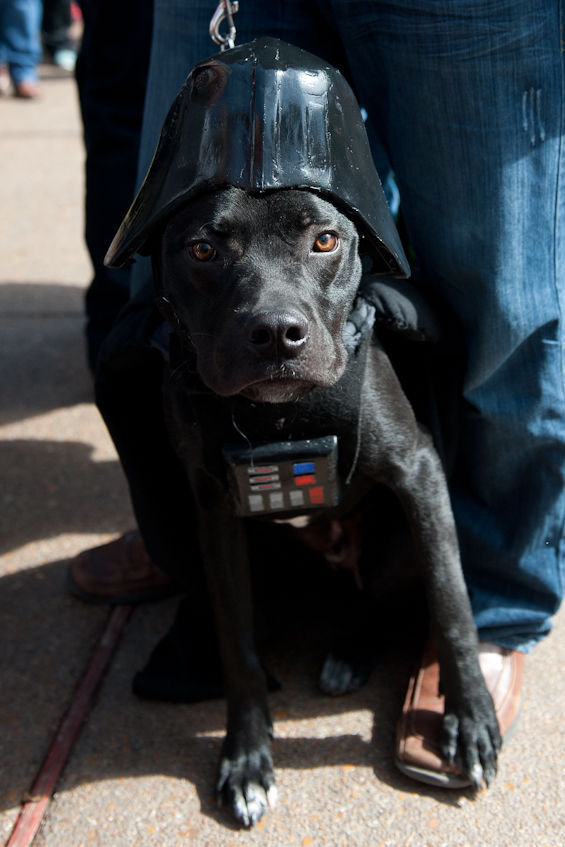 6. Ewok Dog Costume Thees Mookiee!! That means 'good baby ewok!' in Ewokese. So says the internet.
7. Darth Vader Dog Costume III 8. Yoda Dog Costume
9. Bantha Dog Costume
10. Ewok Dogs!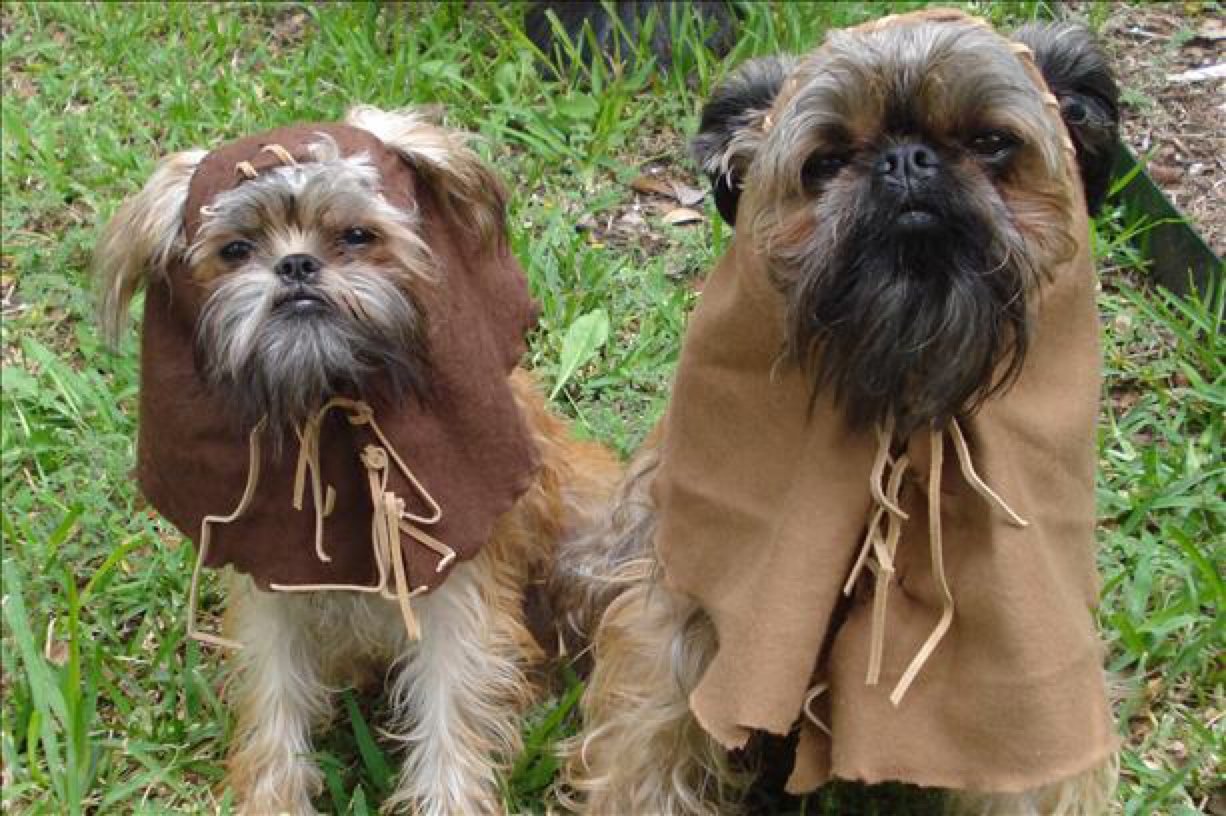 11. Jedi Dog Costume
13. Death Star Dog Costume
14. BB-8 Dog Costume
15. Obi-Wan Kenobi Dog Costume
16. Jedi Robes For Dogs
17. A Wookie Dog Costume Too Cute To Fly Solo
18. Wicket Ewok Dog Costume
19. Princess Leia Hoth Costume And Ewok Dog Costume
The continuity is off for hardcore Star Wars nerds, but we'll give this dynamic duo a pass based on cuteness alone.
20. Star Wars Baby And Dog Matching Costumes
Squeeee!
21. You'll Never Get Bored Of Dogs That Look Like Ewoks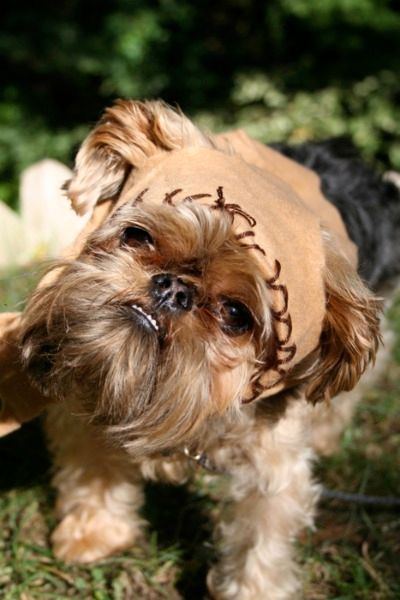 Yub-nub!
22. The Best Couples Costume In The History Of The Internet
Good form!
What's your favorite Star Wars dog? Let us know in the comments!