Life
This German Shepherd Rescued His Human From A Rattlesnake
A German Shepherd named Haus just showed the world what it means to be a hero.
Haus and his human, 7-year-old Molly DeLuca, were outside when a diamondback rattlesnake found its way into the DeLuca family's backyard. Haus immediately leapt into action to protect Molly, and he didn't back down — even as the snake bit him three times.
Haus, a 2-year-old German Shepherd rescue, has been hospitalized for his injuries since last Wednesday. He is on a steady stream of antivenin in an attempt to combat the rattlesnake's bites.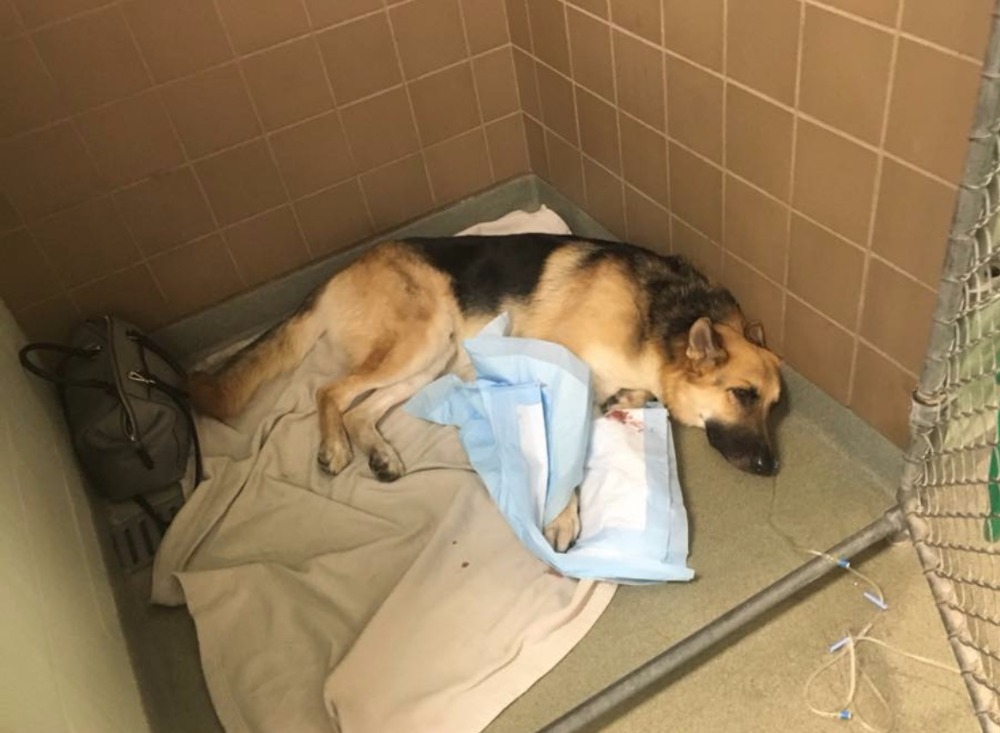 However, between vials of antivenin and 24-hour emergency care, the vet bills were staggering — until the DeLuca family set up a GoFundMe page to offset the costs.
The DeLuca's GoFundMe page describes Haus as "loving, loyal, and … very protective of the children." The page is also filled with well-wishes: "Your dog is a hero, and I hope he lives! Not much but every little bit helps," writes one donor.
Haus The German Shepherd Has Tons Of Support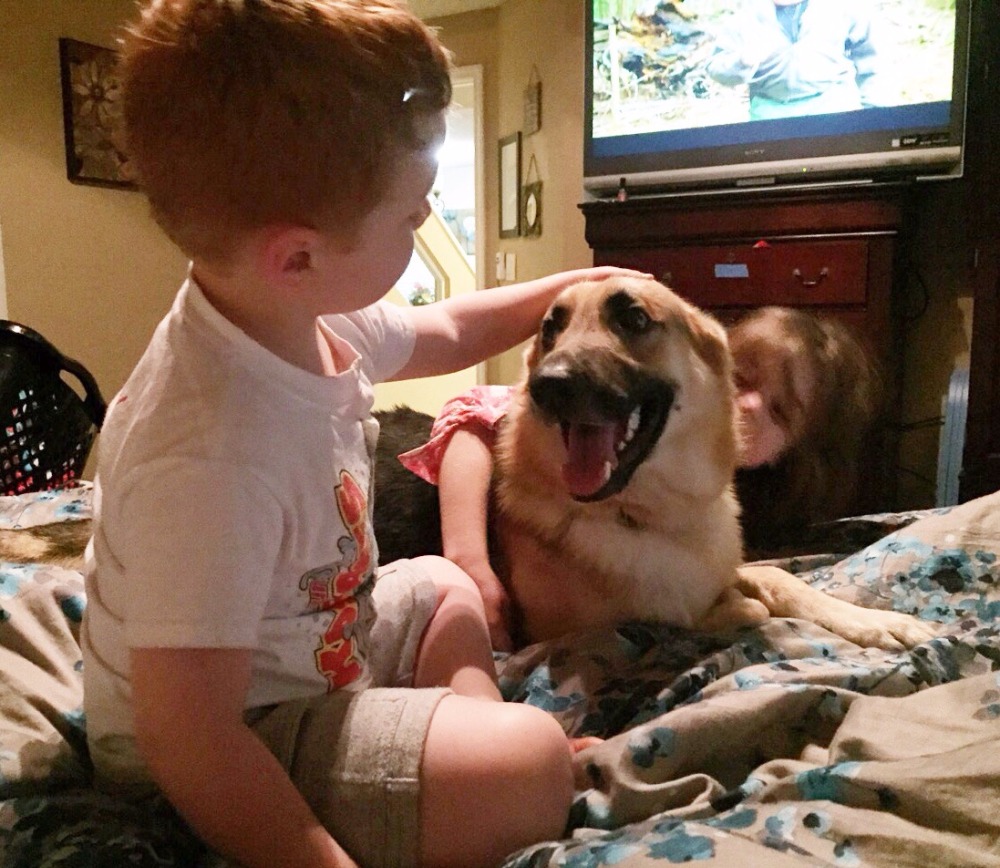 In a heartwarming display of German Shepherd love, over 1,800 people have donated an impressive $52,549 in four days — an amount so high that the family has actually closed the page.
A recent update reads:
"We are blown away by the response in the past day! We cannot thank you enough for your support! PLEASE — we feel we have plenty to care for Haus's needs; if that were to change, we will let you know. Please INSTEAD of donating here donate to Heidi's Legacy Rescue — http://heidislegacydogrescue.com/donate/ so others can find their own Haus. You can even do it in his name. We don't want to take this page down so you can see the story. Any monies above his medical bills will go to Heidi's Legacy Rescue and other charities."
Haus is doing well, according to a recent update on the Save Haus Facebook group. Donya DeLuca writes, "Haus is doing awesome!!! Waiting on CBC later this afternoon but all his numbers look great!" Here he is, looking humble:
We're wishing Haus a speedy recovery so he can return to his family soon! Follow Dog Pack for more updates on this heroic German Shepherd.
Update: Haus Is Going Home!
We're happy to report that, after a week of recovery, Haus is finally going home. The family said Haus is doing "remarkably well" — and we're sure he was welcomed home like a proper hero!
In an update on the Haus The Hero Facebook page, Donya DeLuca writes, "Haus isn't 100% out of the woods yet. He will need medical day care, he may need surgery, he will need wound care, he may need therapy, he may need specialists."
After paying for Haus's medical bills, the family plans to donate the leftover funds to local animal rescues. Have a speedy recovery at home, Haus!