Life
5 Dog Wheelchair Stories That Will Melt Your Cold Heart
We adopted our family dog, Dexter, when he was four or five years old. Our uncertainty about his age didn't feel like a big deal at the time — but as he's gotten older, I think about that number more and more each day.
Senior dogs require a higher level of love and care. You have to be patient as they take a bit longer to stretch out the sleep from their bones; you have to be mindful of their diet as their metabolisms slow down; and you have to make sure they're comfortable as their bodies feel the aches and pains that we'll all feel one day, too.
A dog wheelchair is just one way we make sure our senior doggos feel comfortable — and active. Wheelchairs for dogs prove one thing: whether your dog is a wizened old fuzz-butt or a best friend with special needs, it's still possible to help them live their fullest, happiest lives.
Here are some of the most heartwarming dog wheelchair stories. Do you have a senior dog? Tell us about them in the comments!
A Dog Wheelchair Sanctuary
On the vast fields of a sanctuary in Germany, seven dogs chase after a stick. Three of the dogs gallop gracefully, and the other four wheel in special carts that make it easy for them to roam.
This pack of pups lives on an animal sanctuary in Lanzenhain, Germany, where owner Gritta Goetz rescues dogs who have endured trauma and abuse. According to the sanctuary's Facebook page, the Gnadenhof Lanzenhainer Rasselbande houses approximately 60 animals, including 25 handicapped dogs, 20 horses, and 16 cats.
On the 2,200 square meters of land they call home, these dogs make one thing clear: you're never too old to be loved!
Charley Gets A New Dog Wheelchair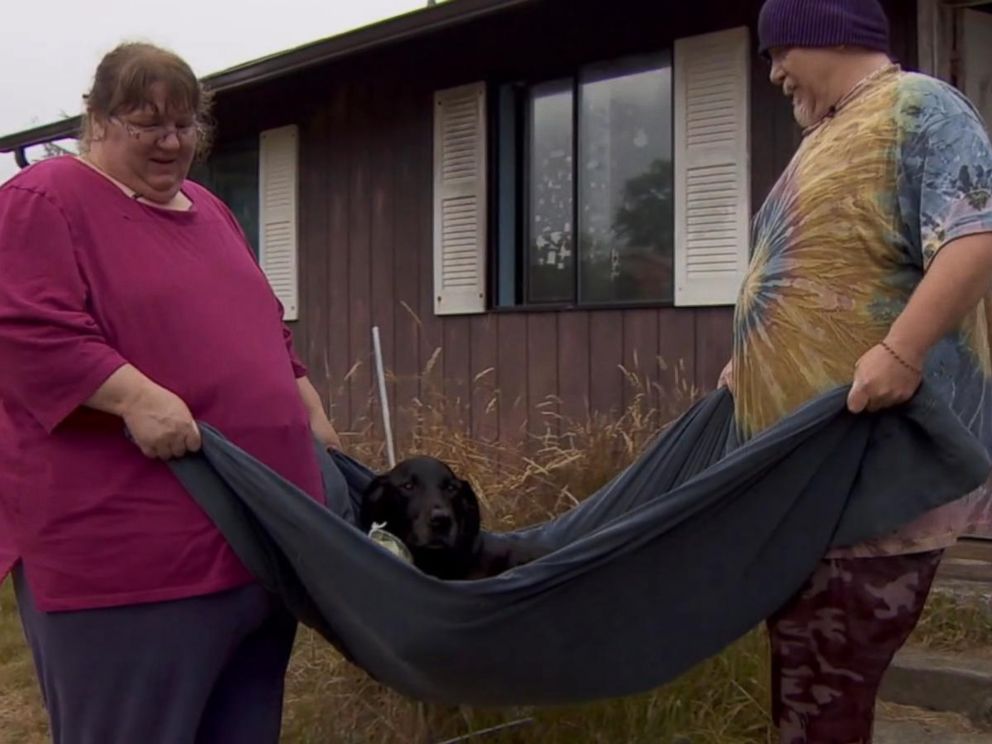 When Charley's wheelchair was stolen off his owner's front porch in Long Beach, Washington, his owners said he was confused.
"He'll try to sit up and he doesn't understand why he can't get in his chair," Rod Beauregard told ABC Portland. Beauregard's friend started a GoFundMe page to help the family buy Charley a new dog wheelchair — and within hours, the $585 goal was met. By the end of the funding campaign, Charley's story had raised $1,650.
Charley's wheelchair may have been stolen, but his owners and his community quickly came together in his time of need. Here's to Charley!
Love For Leo Canadian model Meagan Penman stumbled upon Leo while she was walking along a beach in Thailand. Less than a year old, Leo had been struck by a motorcycle, which broke his back and left him without feeling in his lower legs. After setting up a GoFundMe page to pay for his transportation, Penman took Leo back to Canada, where he was set up with his own dog wheelchair!
After being adopted by his new human, Jamie, Leo settled into a happy life in Ontario. Just look at that handsome fella! You can follow Leo's adventures on his Facebook page.
Bubbles And Her 3D Printed Dog Wheelchair
Bubbles was born on July 27, 2014 without her two front legs, but that doesn't stop her from getting around! Her humans designed her a custom wheelchair with their 3D printer, and they have since started a business making and donating 3D-printed dog wheelchairs.
Check out this special glow-in-the-dark cart they made!
You can follow all of this bright pup's adventures on her Facebook page.
Rex And His Guinea Pig Sidekick
When Rex's friend Tyson died, his human, Holly Walthers, saw how depressed he felt. Rex had already been through a lot in life — he was partially paralyzed due to a progressive spinal cord disease, and he was scheduled to be euthanized until Walthers discovered him.
So, when Walthers sensed Rex needed her help again, she did what any loving parent would do: she found him a new best friend. Smores, a guinea pig, became fast friends with Rex, and the pair travel together via a sidecar compartment on Rex's dog wheelchair.
It's an unusual arrangement, sure — but just look at how happy they are together!
Here's to many years together, Rex and Smores! Follow their adventures on Facebook here.