Life
52 Dog Quotes & Photos To Give You The Warm Fuzzies
It's hard to put into words what dogs means to their humans. They are loyal friends and protectors; they are the world's most perfect snuggle buddies; and a kiss from a pup is the best therapy money can buy. But we don't have to tell you that, do we?
We could wax poetic about dogs all day long, and it wouldn't scratch the surface of the connection that humans have with dogs. I mean why else would we let that tongue slobber all over us? We know damn well where it's been ... the only explanation is pure LOVE.
But as any dog on a mission for table scraps will tell you, where there's a will there's a way! So we've gathered 52 of our favorite dog quotes to make you laugh, cause an involuntary "aww," and remind you how lucky you are to have your pup. Here's one of my personal favorite dog quotes to get us started:
"My goal in life is to be as good of a person as my dog already thinks I am."
Funny Dog Quotes
"The average dog is a nicer person than the average person." -Andy Rooney


"If aliens saw us walking our dogs and picking up their poop, who would they think is in charge?"

"I show affection for my pets by holding them against me and whispering "I love you" repeatedly while they struggle to break free."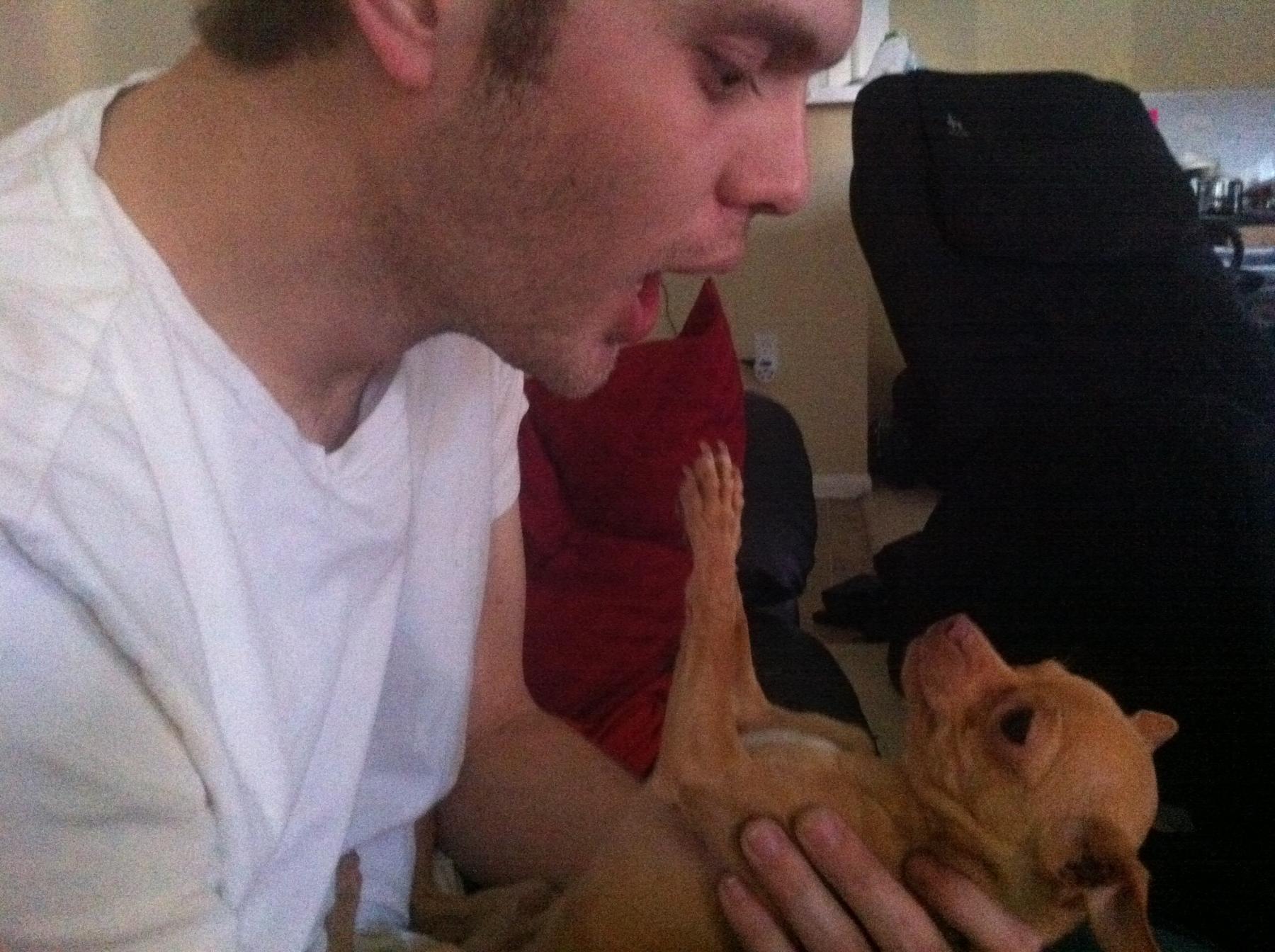 "If you get to thinking you're a person of some influence, try ordering somebody else's dog around." -Will Rogers


"The better I get to know men, the more I find myself loving dogs." - Charles de Gaulle


"My dog is half Pitbull, half Poodle. Not much of a watchdog, but a vicious gossip." -Craig Shoemaker


"If you want a friend in Washington, get a dog." -Harry Truman


"Dogs never bite me, just humans." -Marilyn Monroe


"Dogs feel very strongly that they should always go with in the car, in case the need should arise for them to bark violently at nothing, right in your ear." -Dave Barry
"I feel sorry for people who don't have dogs. I hear they have to pick up food they drop on the floor."




"There are three faithful friends: an old wife, an old dog, and ready money." -Benjamin Franklin



"Women and cats will do as they please, and men and dogs should relax and get used to the idea." -Robert A. Heinlein




"For the best seat in the house, you'll have to move the dog."




"What do dogs do on their day off? Can't lie around — that's their job." -George Carlin



"Outside of a dog, a book is a man's best friend. Inside of a dog it's too dark to read." -Groucho Marx



"Some of my best leading men have been dogs and horses." -Elizabeth Taylor
Cute Dog Quotes
"Happiness is a warm puppy." -Charles Shultz



"If you want someone who will listen to you every time, do everything you tell them to do, and always be there for you for better or worse — get a dog."


"If a dog will not come to you after having looked you in the face, you should go home and examine your conscience." -Woodrow Wilson
"You cannot share your life with a dog, as I had done in Bournemouth, or a cat, and not know perfectly well that animals have personalities and minds and feelings." -Jane Goodall


"The dog is a gentleman; I hope to go to his heaven, not man's." -Mark Twain


"Dogs do speak — but only to those who know how to listen." -Orphan Pamuk


"Dogs are better than human beings because they know but do not tell." -Emily Dickinson


"Dogs don't rationalize. They don't hold anything against a person. They don't see the outside of a human but the inside of a human." -Cesar Millan


"Everything I know I learned from dogs." -Nora Roberts


"Love is a four legged word."


"Some people don't understand why my dog means so much to me. That's ok — my dog does."


"For me a house or an apartment becomes a home when you add one set of four legs, a happy tail, and that indescribable measure of love that we call a dog." -Roger Caras


"You may never learn the names of any of the people you talk to in a dog park, even after many, many hours spent there with them, and many hours of conversation. But if - knock on wood - anything should ever happen to your dog, these nameless non-strangers will rally, sympathize, offer to help, and hold your hand. I know this from experience." -Susan Orlean

"You'll never get the dog that you want. You'll always get the dog that you need." -Cesar Milan


"I don't really understand that process called reincarnation but if there is such a thing I'd like to come back as my daughter's dog." -Leonard Cohen


"If you pick up a starving dog and make him prosperous, he will not bite you. This is the principal difference between a dog and a man." -Mark Twain


"Dogs' lives are too short. Their only fault, really." -Agnes Sligh Turnbill


"If there are no dogs in heaven, then when I die I want to go where they went." -Will Rogers




"The greatest fear dogs know is the fear that you will not come back when you go out the door without them." – Stanley Coren
Dog Love Quotes
"You can usually tell that a man is good if he has a dog who loves him." -W. Bruce Cameron

"Petting, scratching, and cuddling a dog could be as soothing to the mind and heart as deep meditation and almost as good for the soul as prayer." – Dean Koontz

"The only creatures that are evolved enough to convey pure love are dogs and infants." -Johnny Depp

"My little dog — a heartbeat at my feet." -Edith Wharton


"A dog is the only thing on earth that loves you more than he loves himself."
-Josh Billings


"Such short little lives our pets have to spend with us and they spend most of it waiting for us to come home each day." -John Grogan


"Dogs are not our whole life, but they make our lives whole." -Roger Caras
"The world would be a nicer place if everyone had the ability to love as unconditionally as a dog." -M.K. Clinton


"The greatest love is a mother's; then a dog's; then a sweetheart's." Polish Proverb

"When an eighty-five pound mammal licks your tears away, then tries to sit on your lap, it's hard to feel sad." -Kristan Higgins


"Some of our greatest historical and artistic treasures we place with curators in museums; others we take for walks." -Roger Caras


"Dogs are our link to paradise. They don't know evil or jealousy or discontent. To sit with a dog on a hillside on a glorious afternoon is to be back in Eden, where doing nothing was not boring -- it was peace." – Milan Kundera


"It is amazing how much love and laughter they bring into our lives and even how much closer we become with each other because of them." – John Grogan


"Dogs have given us their absolute all. We are the center of their universe. We are the focus of their love and faith and trust. They serve us in return for scraps. It is without a doubt the best deal man has ever made." – Roger A. Caras


"Dogs come into our lives to teach us about love — they depart to teach us about loss. A new dog never replaces an old dog, it merely expands the heart."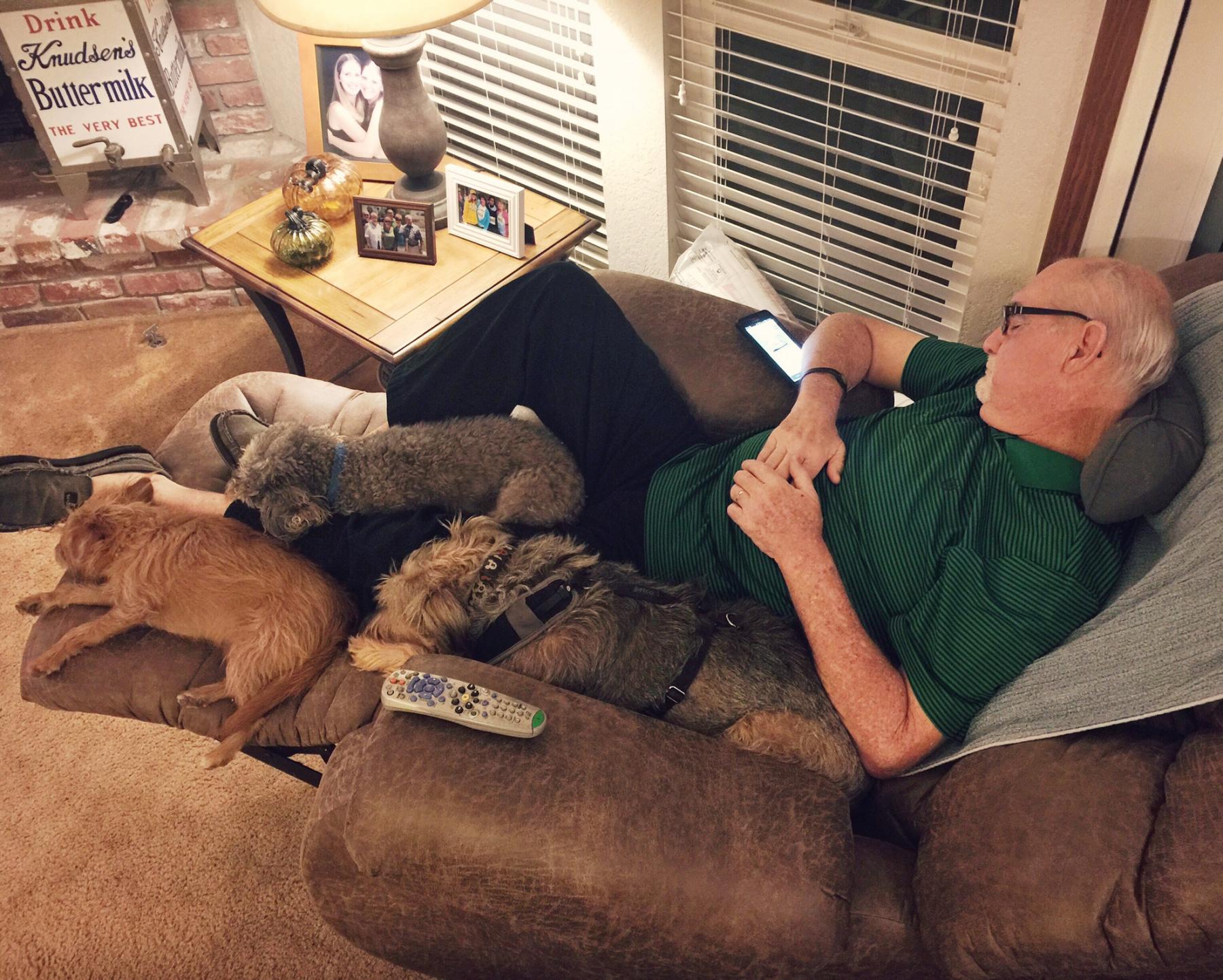 "Dogs are minor angels, and I don't mean that facetiously. They love unconditionally, forgive immediately, are the truest of friends, willing to do anything that makes us happy, etcetera. If we attributed some of those qualities to a person we would say they are special. If they had ALL of them, we would call them angelic. But because it's "only" a dog, we dismiss them as sweet or funny but little more. However when you think about it, what are the things that we most like in another human being? Many times those qualities are seen in our dogs every single day — we're just so used to them that we pay no attention." -Jonathan Carroll
Thank you to all of the DogPack members who shared the amazing photos featured in this post. You're the proof that all of these dog quotes are true!
Do you have a hilarious, sweet, photo of you and your pup to add to this list? Share with us in the comments below!