Humor
What Do Dogs Dream About? Time To Visit Doggy Dreamland To Find Out!
If you have a dog, chances are that you've been jolted awake by a strange woof in the middle of the night! But when you wake up, they're lying at the foot of your bed, furiously peddling their little legs in the air, and making a face a bit like this:
If you're a new fur-parent, there's no need to worry! Your dog has gone to the land of nod, and is just having a doggy dream!
Do Dogs Dream?
Yes — dogs dream. How do we know? Doggy brains are structurally similar to human brains. Like humans, they also experience Rapid Eye Movement (REM) sleep. REM sleep is the stage in which dreams are the most vivid. Smaller dogs dream more frequently than larger dogs.
What Do Dogs Dream About?
Researchers believe that dog dreams are similar to human dreams — except they're more doggy. Like people, dogs probably dream about things unique to their lives. But in the case of my dog, I can probably make a few guesses....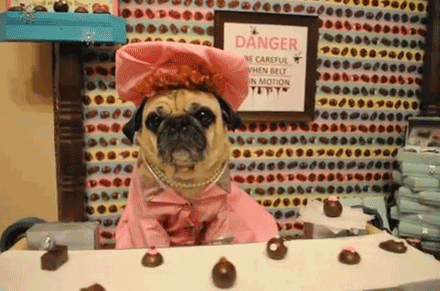 Doggy Heaven
Celebrity Crushes
Do Dogs Have Nightmares?
Since animals with less complex neurological systems are capable of dreams, many researchers believe that dogs also experience nightmares. Doggos often dream of what they experience in their waking life, so exposure to frightening situations is thought to increase their likelihood of nightmares. If your dog is crying, looks tense, or seems otherwise distressed, they're likely having bad dreams like these:
Embarrassing Moments From His Puppyhood
Being Chased By Something Really Scary
No loving pet owner likes to see their pooch upset, but waking them up from a suspected nightmare isn't recommended. This interrupts their sleep cycle, and dogs are prone to growl or bite out of confusion when they're abruptly woken up. In most situations, experts recommend letting the dream play out. But if the sight of them writhing uncontrollably is just too much for you to handle, call our their name softly from a distance. Dogs can still register voices and their names subconsciously, so this often has a calming effect.
Do Dogs Sleep With Their Eyes Open?
Contrary to popular belief — and all appearances — dogs don't actually sleep with their eyes open. When their eyes seem to be open, what you're actually seeing is the nictitating membrane. Commonly referred to as the third eyelid, the nictitating membrane keeps dogs' eyes moisturized, helps with tear production, and also prevents debris from sticking to the eyes. If you watch closely, the pinkish tissue retracts when your dog wakes up and reopens their eyes. The nictitating membrane is more prominent in some dog breeds and is visible at the inner corner of each eye.
There's nothing quite like imagining your pup in doggy dreamland, so here's some more precious pictures, memes, and GIFs of moments we hope they're enjoying...or not:
Building A Fort Made Out Of Crunchy Leaves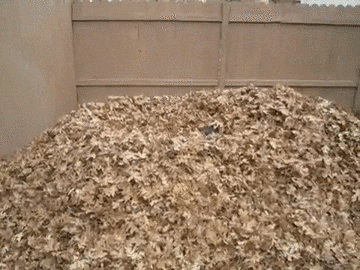 More Food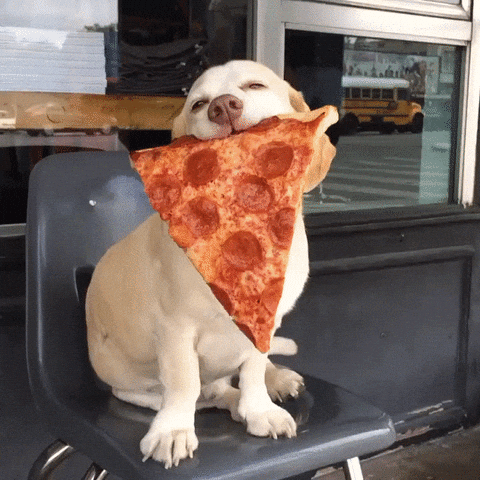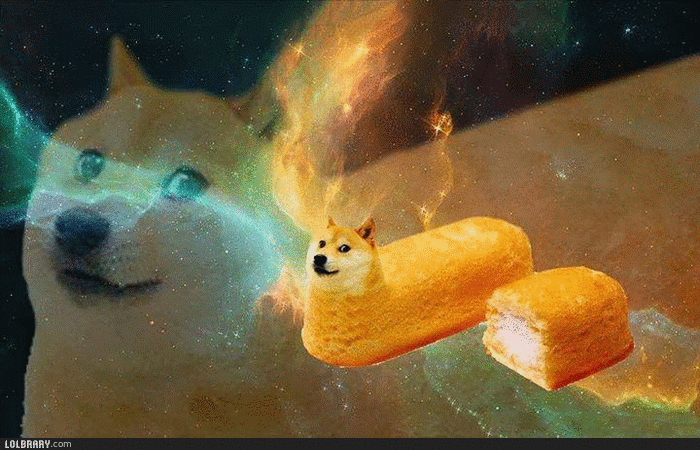 A Ball Just Out Of Reach
Flying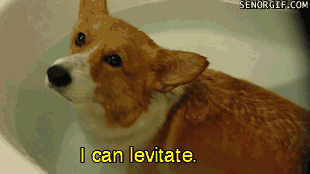 Getting Laughed At By The Cool Kids At The Dog Park
Endless Belly Rubs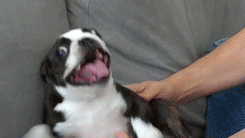 Scary Monsters
The Great Outdoors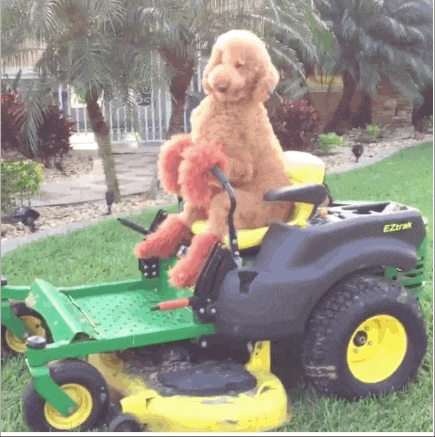 The Life Aquatic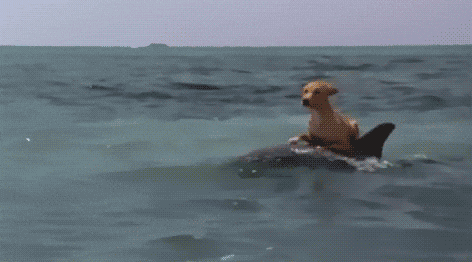 Weird Sh*t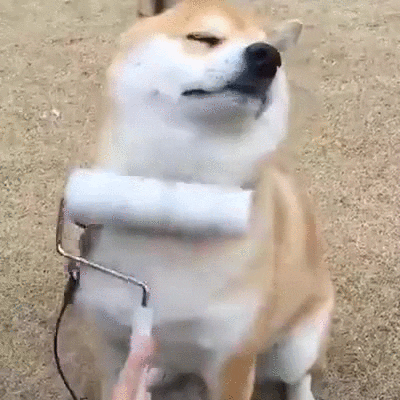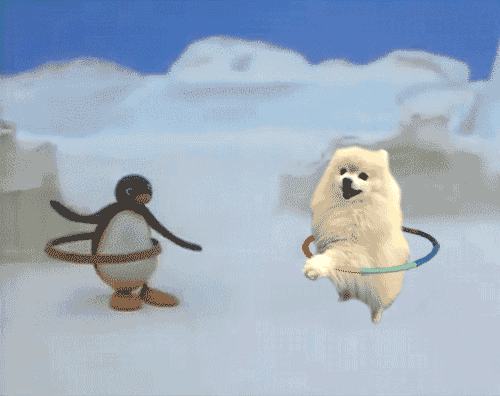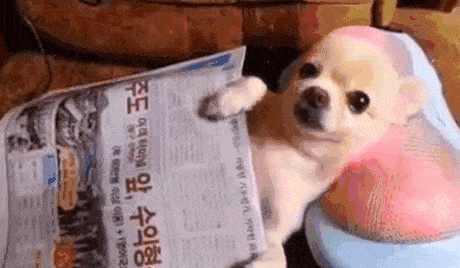 With The Love Of Their Life (That's You)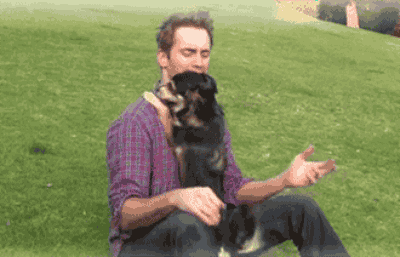 Tweet us at @dogpacks or let us know in the comments what you think your dog dreams about!