Dog Care
How To Paw-Proof The Festive Season Before Fido Ends Up On The Naughty List!
Christmas is a wonderful time to have a new friend in your life. But if your new friend happens to have four fuzzy stumpers, a very waggily tail, and a tush for the ages — be prepared! Christmas with a dog can easily spiral into the type of holiday shenanigans that would put Clark Griswold to shame.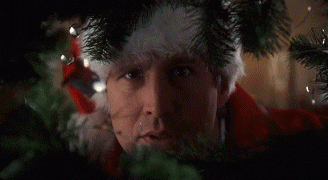 Juggling all the chores that inherently come with the holiday season can make even the most seasoned holiday enthusiast lace the eggnog with 192 proof rum, and when you add a pet into the mix — hold onto your jingle bells!
But with a little planning, and a few helpful hints courtesy of yours truly, the holiday season can be almost stress free.
Common Holiday Items That Are Poisonous For Dogs
You would be absolutely amazed at all the lush holiday treats that are actually poisonous for pooches! If your dog eats the wrong thing, you could spend Christmas Eve searching for a veterinary practice that's open during holiday hours — not the easiest, or the most festive, time.
So what seasonal goodies are poisonous for dogs? Let us count the ways …
Poinsettias
Holly
Mistletoe
Christmas tree needles
Lilies
Raisins
Currants
Cranberries
Xylitol
Chocolate
Alcohol
Hold on a minute! Isn't that almost everything in the home right now? Pretty much. It's a toxic winter wonderland for fluffy critters, so be prepared!
Stuff Your Stocking With First Aid Essentials
Assemble a list of 24/7 pet poison hotlines so you know exactly who to call if anything goes awry. Animal Poison Control Center is available 24 hours a day, every single day of the year. You can reach them on (888) 426-4435.
The Red Cross offers a comprehensive list of items you should stock in your pet first aid kit, so be sure to have these on hand should anything happen.
Worse Case Scenario: I Can't Get To The Vet
You live in a remote rural area. There's no way you can get to the vet, but the pet poison hotline has told you that you need to induce vomiting in your dog. How can you do it safely and effectively?
Inducing vomiting is a last resort. But if you have been advised by a professional via hotline, here's what you should keep in your first aid kit:
A syringe
3% Hydrogen Peroxide
According to Mercola, the correct dosage is:
"One teaspoon (five milliliters, or ccs) for every 10 pounds of body weight."
Keep your dog moving around after they've ingested the hydrogen peroxide, and they should throw up within 15 minutes. If not, call the pet hotline again.
True story: my parents lived in Dharamsala for a few years. My dad used to tell me a story about how the local police would put poison pellets out for the stray dogs. Then the Buddhist monks would sneak out with bowls of Greek yogurt to feed the poisoned animals. Apparently, it worked, and the dogs often survived!
I wouldn't necessarily recommend following my dad's fables, but if you're trapped in a blizzard, your dog has just eaten something poisonous, and you have no way of helping them in any other way — maybe try natural Greek yogurt or kefir (not the junk filled with sugar). Probiotics have been specially developed to be suitable for dogs, so maybe also buy a dog-approved probiotic supplement before you get ready for the tundra lock-in this Christmas.
Get A Fake Tree
A faux Christmas tree is better for the environment and safer for pets. You might miss that signature scent of the holidays, but it's better than worrying about whether or not your dog might eat toxic pine needles as a special Christmas snack.
If you have a faux tree, make sure you anchor it safely to the ground — and that goes double if you have a cat as well as a dog!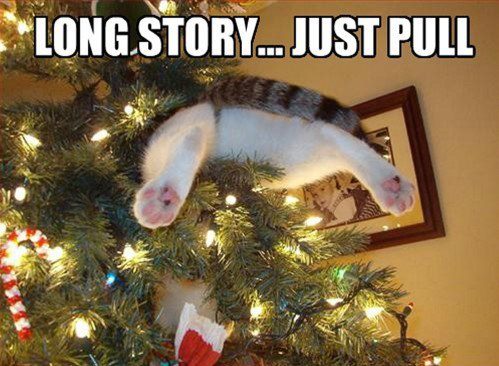 Going Crackers
Although the Christmas cracker is more prominent in the commonwealth countries, they may be a staple in your home, too! If so, be on the lookout for small objects that could be a choking hazard for pups.
Don't Put Out Gifts Early
Dogs will eat anything. If it's wrapped, and it contains food, you may as well throw it in the trash right now and spare yourself the freak-out while you wonder if that pound of M&M's is about to murder your baby. Yes — I'm speaking from personal experience. Somehow, my "sweet angel" chowed through a gift mummified in duct tape. It turned out to be M&Ms. Cue panic, stress, and a trip to the afterhours vet clinic.
So if you have pets or kids, just wait for Santa to drop down the chimney before you drop off your gifts under the tree. It might be a good idea to keep the door shut and the dog far away from the tree once Christmas Eve rolls around!
Has your dog gotten a permanent place on the naughty list during the holiday season? Share your story in the comments!