Discover
The Dogs Of Pawlitics And Presidential Pets
There's no escaping an election year. The stakes are high, hackles are raised, and we're all growling at each other on Facebook over which side we support. But in this time of great devisiveness, let's not forget about what really makes America great. We all really, really love our dogs.
Our friendship with our canine pals is as old as America itself. Nearly every President of the United States has had a dog, not to mention a menagerie of bears, tigers, and other strange animals.
Because I can't NOT write about the President who had a pet alligator, we'll look back on the most memorable presidential pets!
George Washington
George Washington must have loved the hooch, because he named two of his dogs Tipsy and Drunkard. Talk about a booze hound! Drunkard and Tipsy were both Black and Tan Coonhounds. He had another two Coonhounds named Tipler and and Taster, plus three American Staghounds: Sweetlips, Scentwell, and Vulcan. Never mind all of his horses, a donkey — and a parrot.
John Adams
You'll never guess what the first dog to live in the White House was named. It would certainly raise a few eyebrows today, let alone back in 1797! John Adams named his dog Satan! It's unknown as to what breed Satan was. His other two dogs were named Juno and Mark, so perhaps Satan wasn't his favorite! Adams gave his horse a regal name: Cleopatra.
Thomas Jefferson
Thomas Jefferson had an eclectic mix of pets, being the first (but strangely, not the last) to adopt a pair of bear cubs!
In total, Thomas Jefferson had a mockingbird named Dick, two dogs (one of whom was named Buzzy), and of course, the two bear cubs.
John Quincy Adams
John Quincy Adams was one the rare presidents who did not have a dog. But he did have a pet: an alligator! Once again, in a bizarre tradition of exotic pets — he was not the only president to have a pet alligator! After being re-gifted the gator by Marquis de Lafayette, a revolutionary war hero, Adams was said to have kept the animal in the East Wing, near a bathtub. I suppose it's more effective than a guard dog!
Andrew Jackson
Andrew Jackson was another poochless President, but he did have a pet parrot who he taught to swear! According to the Reverend who oversaw the funeral, he wrote:
"Before the sermon and while the crowd was gathering, a wicked parrot that was a household pet got excited and commenced swearing so loud and long as to disturb the people and had to be carried from the house."
He also had a stable full of horses, who were probably more polite around company.
Martin Van Buren
Not to be outdone, Van Buren had to make his indelible impression on the legacy of White House pets by adopting two tiger cubs.
James Buchanan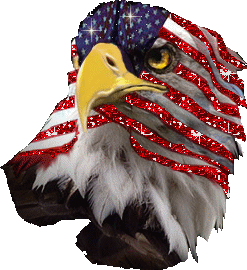 James Buchanan had a Newfoundland named Lara, and Punch, a toy terrier. But it got kind of crazy when he was gifted a herd of elephants from the King of Siam! He ended up keeping one elephant at Pennsylvania Avenue, along with two bald eagles. Because, Murica'!
Abraham Lincoln
Abe Lincoln was renowned for having a soft spot for animals. He once remarked that his cat Dixie was smarter than his whole cabinet! In addition to Dixie the cat, he also had two dogs named Fido and Jip, and two goats named Nanny and Nanko!
Rutherford B. Hayes
Rutherford also had a large squad of pets!
Dot, the Cocker Spaniel
Hector, a Newfoundland
Duke, an English Mastiff
Grim the Greyhound
Otis, a Miniature Schnauzer
Juno, Shep, and Jet — whose breeds were unidentified
That was just the start! Rutherford B. Hayes loved cats, and he had three: Piccolomini, Siam, and, ahem, Miss Pussy — who was a gift from the King of Siam.
Theodore Roosevelt
Talk about a zoo! I'll just put this list in bullet points for you because Teddy Roosevelt had quite the collection of pets!
Five Guinea pigs
Two ponies
Baron Spreckle the hen
Bill the lizard
Eli Tale the blue macaw
Emily Spinach, a garter snake
Jonathan Edwards the bear (what's the deal with bears, you guys?)
Josiah the badger
Gem, Susan, Jack, Peter, Manchu, Pete, Rollo, Skip, Sailor Boy — all dogs
One hyena
Maude the pig
Peter the rabbit
Tom Quartz and Slippers, both cats
One barn owl
Calvin Coolidge
Perhaps Coolidge was trying outdo Theodore Roosevelt with his vast collection of pets!
Rob Roy and Prudence Prim, White Collies
Peter Pan, a Terrier
Paul Pry the Airedale Terrier
Calamity Jane the Shetland Sheepdog
Tiny Tim and Blackberry, two Chow Chows
Ruby Rouch the Collie
Boston Beans the Bulldog
King Cole the German Shepherd
Palo Alto, a hunting dog
Bessie the Collie
Rebecca and Horace, a pair of raccoons
Ebeneezer the donkey
Nip and Tuck, two canaries
Enoch the goose
Smoky the bobcat
Tiger the cat
Tax Reduction and Budget Bureau, LION CUBS!
Smoky the bobcat
Billy the hippopotamus
One wallaby
And naturally, one black bear
Herbert Hoover
Herbert Hoover had nine dogs and two pet alligators. I wonder if he also kept them in the East Wing of the White House?
Franklin D. Roosevelt
FDR's canine companion, Fala, was almost as famous as Roosevelt himself! Fala was a Scottish Terrier who went everywhere with Roosevelt. Fala was buried next to the former President, and even Roosevelt's memorial statue has a little version of Fala next to it! Perhaps Fala is the most famous presidential pet, but Roosevelt also had other dogs.
These included:
John F. Kennedy
The Kennedy's were the epitome of an all-American family. And that means dogs! Lots and lots of dogs!
Gaullie the Poodle
Moe the Doberman Pinscher
Charlie the Welsh Terrier
Shannon the Irish Cocker Spaniel
Wolf the Irish Wolfhound
Clipper the Harlequin Beauceron
Pushinka, the puppy of Soviet space dog Strelka
Butterfly, White Tips, Blackie, and Streaker, the puppies of Charlie and Pushinka
The Kennedys also had three ponies named Macaroni, Tex, and Leprechaun! Plus Tom Kitten the cat, Robin the Canary, Bluebell and Marybelle the parakeets, two hamsters named Debbie and Billie, and finally, a rabbit named Zsa Zsa!
Richard Nixon
Richard Nixon's most famous pooch was Checkers the Cocker Spaniel, who played an important role in his political career.
Thanks to Checkers, Nixon escaped from his first political scandal relatively unscathed. While addressing the RNC to defend himself from allegations of corruption, Nixon made the famous "Checkers Speech."
Nixon denied the charges of corruption, but admitted he had been gifted Checkers as a puppy. However, he refused to give the dog up. The public rallied around Nixon's devotion to his dog, and the scandal blew over. Checkers was ultimately Nixon's only redeeming quality, and she couldn't save him from the scandals that came down the line. Now any emotional speech by a political candidate is often referred to as a "Checkers speech."
Ronald Reagan
Reagan had six dogs:
Rex, a Cavalier King Charles Spaniel
Victory, a Golden Retriever
Peggy, an Irish Setter
Lucky the Bouvier des Flandres
A Siberian Husky named Taca
Fuzzy the Belgian Sheepdog
Bill Clinton
Socks the cat was something of a phenomena during the Clinton years! The Clintons adopted Socks, a stray, and he rode all the way to the White House! Talk about living the American Dream! Hillary Clinton wrote the children's book Dear Socks, Dear Buddy: Kids' Letters To The First Pets about the two presidential pets! Buddy was Bill's Labrador. The two did not get along. Bill Clinton quipped, "I did better with the Palestinians and the Israelis than I've done with Socks and Buddy."
George W. Bush
After George W. Bush left office, he began painting portraits of his pets! Not a bad way to spend a retirement. Perhaps his most famous dog was Barney, the Scottish Terrier. Miss Beazley was his other Scottish Terrier, pictured above. He also had a Springer Spaniel named Spotty, and a Longhorn cow named Ofelia.
Barack Obama
Barack Obama famously promised to buy his daughters puppies after the 2008 election was over. And he stayed true to his word! The Obamas have two Portuguese Water Dogs named Bo and Sunny!
And there you have it! Of course, there were many more Presidential pets over time, and we hope to see more to come!