Discover
How To Register A Dog: Everything You Want To Know About Registering Your Dog
Adopting a new puppy or dog is a magical experience. Those first weeks can be a whirlwind, as you allocate time for snuggles (all of it!), puppy-proofing your pad and working out the kinks in your new schedule.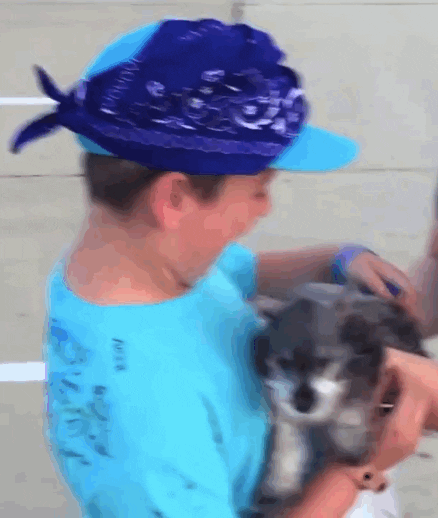 As any seasoned dog owner (and your mom) will tell you — having a dog is a major responsibility. And as any seasoned adult can tell you, with great responsibility comes paperwork. So much paperwork. It can be easy to misplace important documents when you first adopt your pet, so stay one step ahead by keeping all relevant documents together in a safe place. Important documents include:
Rabies certificate

Proof of ownership

Latest vaccinations

Dog license and registration

Insurance documents

Pet agreements or addendums (if you're renting your home)

Any additional information that you were given by the breeder or rescue organisation
Do I Have To Register My Dog?
No matter what breed of dog you have, you are legally required to register your dog with the local authorities. There are several reasons for this, but the primary one is so that local municipalities can ensure that all of the pets living within their jurisdiction has been vaccinated against rabies. Here are the top five reasons why you're required to license your dog:
A dog license proves your dog does not have rabies

If your dog is lost, or somehow ends up in an animal shelter, a city official can look up the dog license number and quickly reunite you

If it's discovered that you have an unlicensed dog, you could face a stiff penalty fine

License fees help maintain the costs of animal shelters in your area

It's the law!
Registering your dog with the city is not the same as registering your dog with the AKC. Why would you want to register your dog with the AKC?
To prove that your dog is a purebred

To be able to sell puppies labelled as "AKC-registered"

To compete and participate in AKC-sponsored events and competitions
Even if you have a purebred dog, registering your pooch with the AKC is optional, whereas registering your dog with the local municipality is not.
How To Register A Dog With The City
Check with your city regarding local requirements for registering your dog

Make sure you have information such as rabies vaccinations, microchipping data and proof of spaying/neutering at hand

Check to see if you can register your dog online. Most cities offer online registration for pets
How To Register A Dog With The AKC
Do you think your Maltipoo can compete with the other dogs at an AKC competition? Well, you're in luck. The AKC has now opened the door for mixed breeds to attend and compete in AKC events. However, all of the other registration benefits are still exclusive to breeds recognized by the AKC.
The price of registering an individual dog with the AKC ranges between $30 and $75.
If you purchase an AKC recognized puppy, often the breeder will pay for the dog license. If not, it's easy to register your dog individually with the AKC, via their website.
When Do I Need To Get A Dog License?
Each city varies when it comes to the law regarding when a dog must be registered. For instance in Los Angeles County, dogs must be licensed after they are four months old.
Do I Need To Get A Dog License If I Move?
If you move out of city or state, you'll need to re-register your dog with the local authorities. As of yet, there is no national database of registered pets, so each city operates alone when it comes to registering dogs.
How Much Does It Cost To Register A Dog?
The average cost of registering a dog ranges from $10 - $20. Some pet owners may be entitled to a discount based on the following criteria:
Service dogs and other dogs trained to aid the disabled are usually free to license

Pennsylvania is one of the states that offer a "lifetime license" for dogs, check and see if your local government offers something similar