Discover
These Cats And Dogs Are #SquadGoals AF
Who said that dogs and cats can't get along? Y'know, aside from the famous Bill Murray ad-lib in Ghostbusters! These furry buddies are purring proof that sworn enemies can become one heck of a power couple! Go on, have a little scroll ...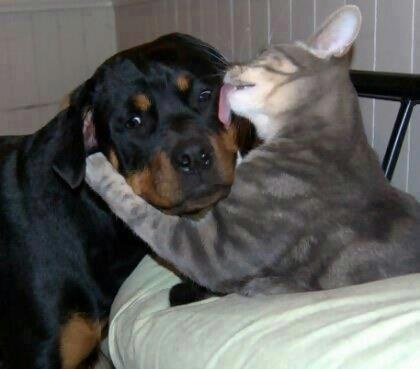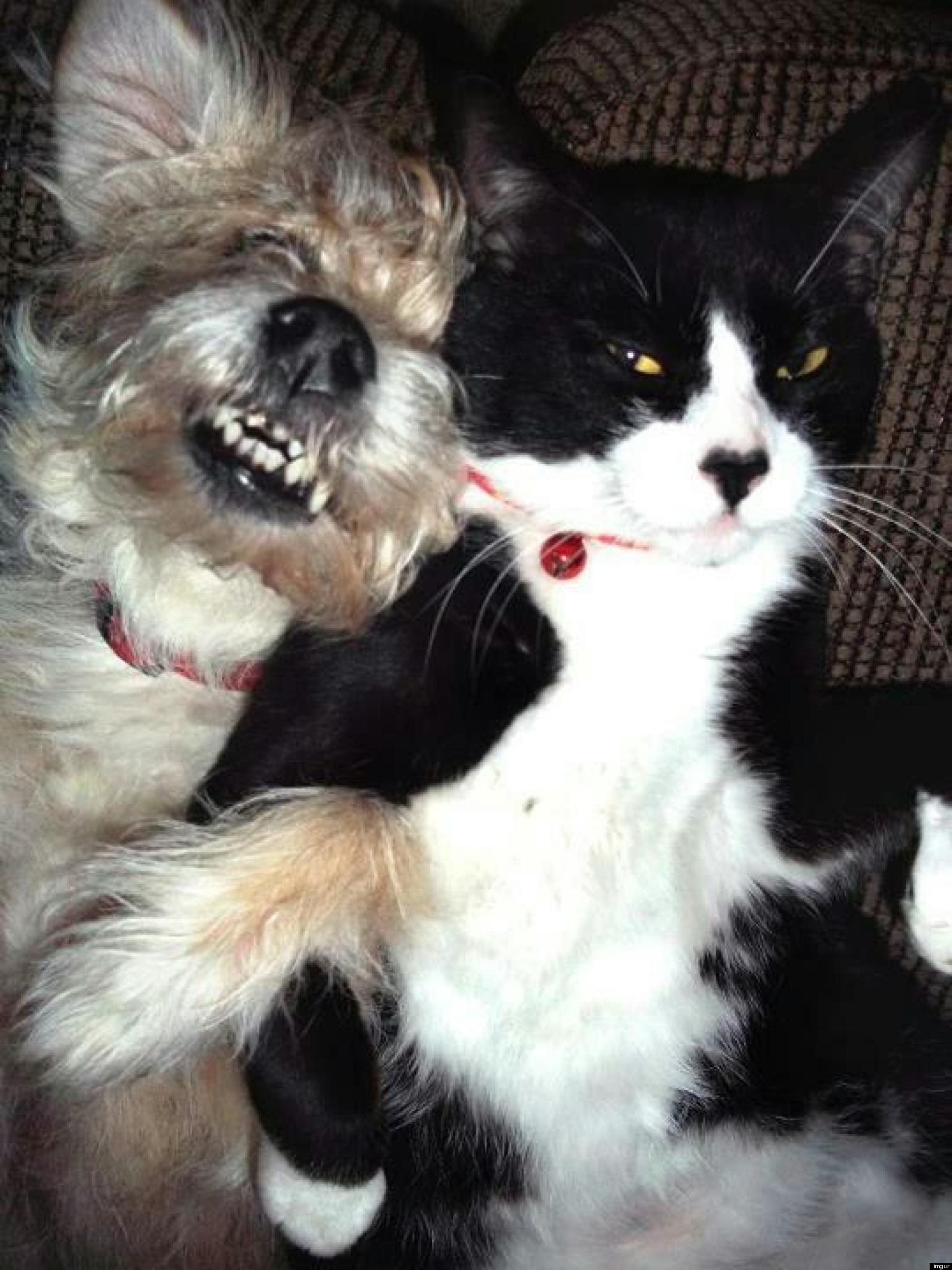 Cats And Dogs Living Together… Mass Hysteria!
The phrase "fighting like cats and dogs" didn't come out of nowhere. Some dogs love cats … other dogs love to chase cats. Some cats are psychos and literally hate everything.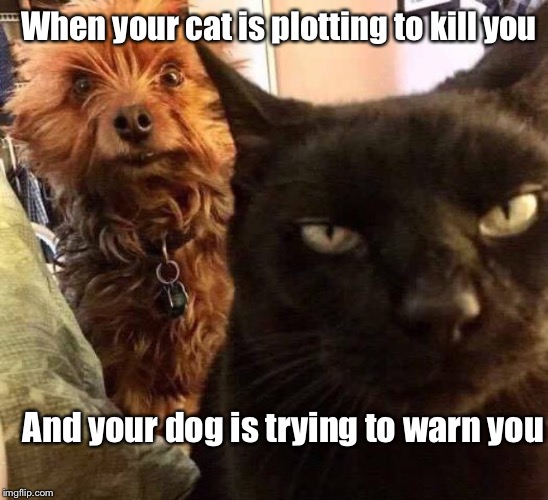 If cat-dog squad goals gave you a serious case of the feels, you might be tempted to run out and adopt a kittah! But slow your sushi roll — a bad introduction can lead to civil war. Here's how to do it without any fur flying.
Do A Quick Psych Evaluation On Your Pooch
Does your dog like to…
Chase things?
Growl at other dogs, birds, small animals?
Play rough?
If it's a yes to any of those questions, perhaps reconsider introducing a cat to your home. If not, proceed to step two!
Choose Your Cat Wisely
If you're going to the shelter, ask them if they have any calm cats that will be okay with a dog. If you're choosing a kitten, you can somewhat control their reaction to a dog with positive reinforcement.
Keep Them Separated For At Least Three Days
Choose a room for the cat. Keep the dog out. Let the cat get used to dog smells, and let the dog get used to a feline whiff around the house. Be cautious if your dog starts to intently stare at the door separating the cat. Try and distract him with treats. Occasionally swap them over so the dog is confined to the cat room, and the cat gets to roam the house.
Have A Leashed Introduction
Keep your dog on a tight leash when introducing the cat, and pay attention to his reaction. If he ignores the cat, it's going well. If he stares at the cat, growls, lunges, licks his lips excessively, or snaps at the air — it may not work out. Keep them separate again for another few days and then try again, but never leave them alone and unattended. When your dog ignores the cat, and the cat is calm, you can move on to the next step!
Unleashed!
When the dog and the cat seem calm and happy in the same room, you can let your dog off the leash. But still wait a month before you leave them together unattended.
Takeaway Tips
Be liberal with the treats!
Don't force an introduction — take your time
If your cat stops eating or using the litterbox, it can be symptomatic of unhappiness
If tensions remain, consider using a pet trainer